If your preschooler is anything like mine, they absolutely love Ralph and Vanellope from Wreck It Ralph and Ralph Breaks the Internet!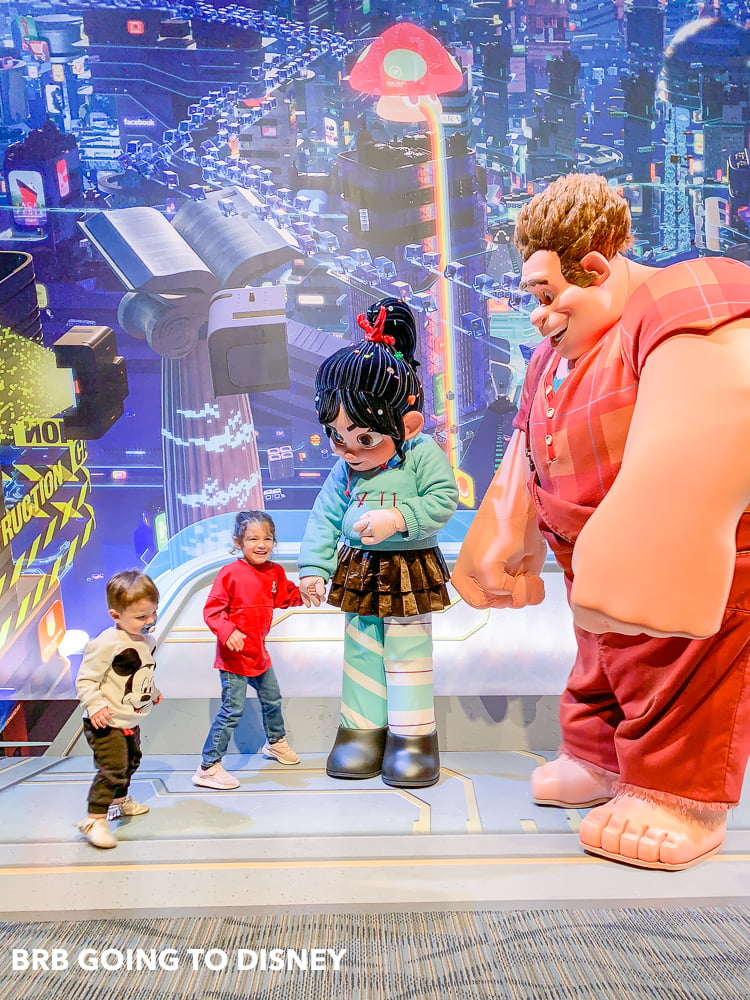 Now they can meet their favorite arcade game characters at EPCOT! A new character meet-and-greet has opened at EPCOT featuring both Ralph and Vanellope. You can find this character spot inside Innoventions West — near where Baymax and Joy and Sadness meet.
A few things to note:
This character greet is indoors (hooray air conditioning!).
You cannot reserve Fastpass+ for this character greet, so if you'd like to meet Ralph and Vanellope but do not want to wait in a long line, stop here early in the morning.
You can park your stroller right inside of the character greet spot. There also is plenty of space to push a stroller back and forth if you have a sleeping child in the stroller that you don't want to disturb.
The current location in Innoventions West is temporary. Ralph and Vanellope will be moved to a permanent location sometime this Winter. As of mid-January 2019, they are still located in Innoventions West. You can always check this link to confirm their location before your visit.
If you have Wreck It Ralph fans in your family, you most definitely won't want to miss this character greet during your next visit to EPCOT at Walt Disney World!