If you're looking for AMAZING character experiences at Disney World's Animal Kingdom this summer, then look no further as Donald's Dino-Bash is SO much fun and an absolute MUST in my book.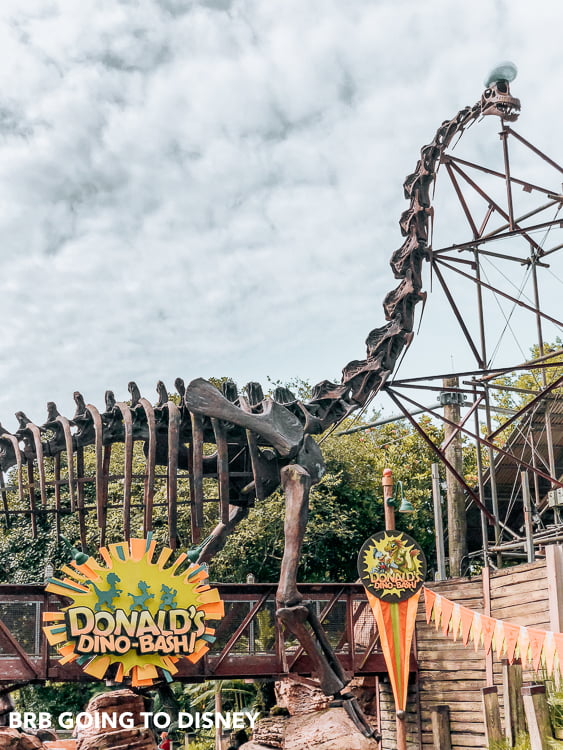 Donald's Dino-Bash
Located in DinoLand USA, the brand new Donald's Dino-Bash brings life back into this area of the park! Donald's Dino-Bash is a dinosaur-themed party that celebrates Donald Duck's discovery that his bird ancestors were actually dinosaurs!
You can now find 8 character meet and greets and a nightly dance party when visiting DinoLand. Not only are there so many great characters to interact with, but they all have fantastic setups and adorable dinosaur themed costumes! My toddler was on cloud 9 interacting with each and every one of them!

Donald's Dino-Bash Characters
Character spots are located all over DinoLand. Each spot had a Photopass photographer available for photos. The character meet and greets start at 10 am and most go until 5:30 pm (Chip n Dale end at 4 pm). The characters are available for photos the entire time (with few minute breaks to switch them out every 20 minutes or so).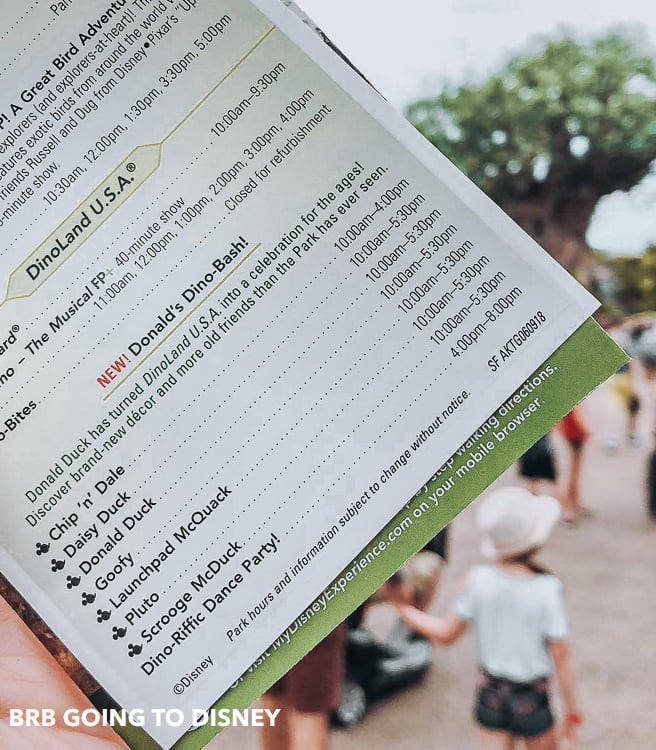 We were able to visit with almost all of the characters in about an hour and 30 minutes — we got in line for our first character right at 10 am. Lines were not terribly long but I did hear the cast member mention that the lines grow quite a bit after lunch time.
Donald Duck
Donald is located right next to the Dinoland U.S.A Service Station. Since this character spot is right out in the open, I noticed it had the longest line.
Daisy Duck
Daisy is located on the Cretaceous Trail (Chip n Dale are here too). We didn't encounter any line for Daisy!
Goofy
You can find Goofy near the queue entrance of the TriceraTop Spin.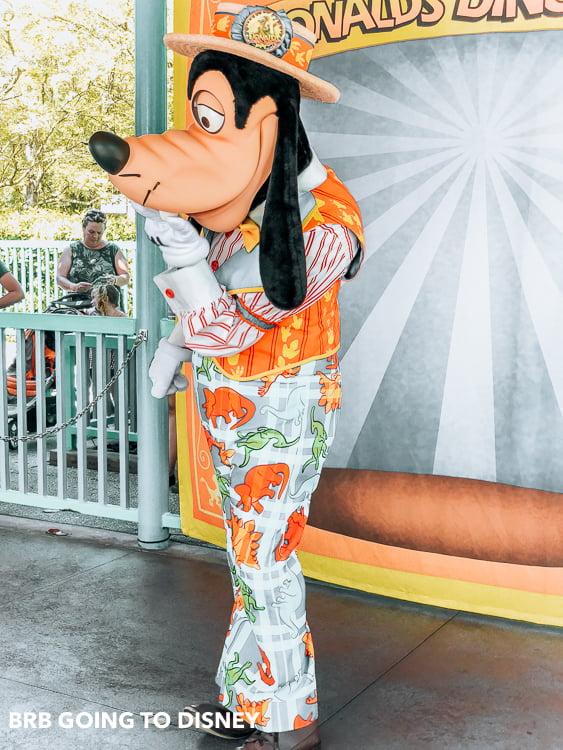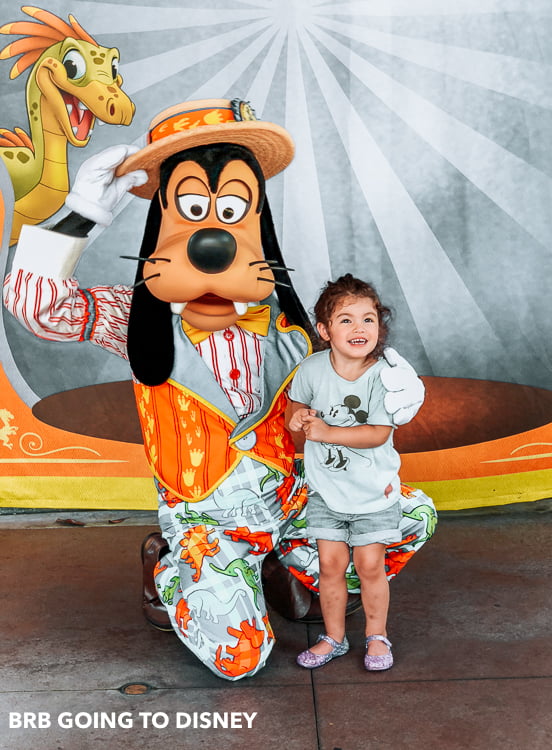 Scrooge McDuck
Its not often that you see Scrooge at the parks so this was a fun treat! Scrooge is located next to Dino-Bite Snacks.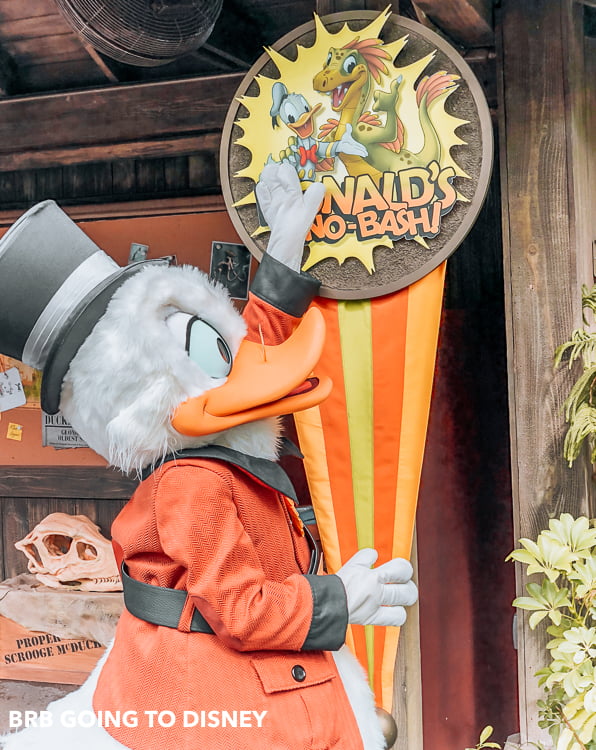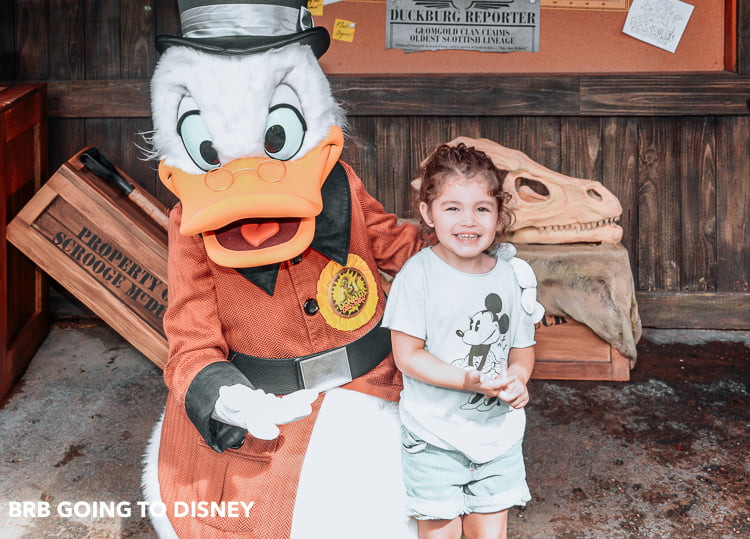 Chip n Dale
This was DEFINITELY my favorite of all the Dino-Bash characters! The dinosaur costumes were adorable and Chip n Dale are always a lot of fun with the little ones! Chip n Dale are located on the Cretaceous Trail.
Pluto
We saw Pluto walking through DinoLand multiple times so we didn't wait to see him (#tiredkids!) but you can find him in The Boneyard.
Launchpad McQuack
Launchpad is located right before the start of the Cretaceous Trail (between Scrooge and Daisy).
Donald's Dino-Bash Dance Party
The nightly dance party begins at 4 pm with a DJ, party lights, dancing music, and character appearances too! Definitely check this out if you're at the Animal Kingdom later in the evening!
Donald's Dino-Bash is advertised as a new event for Disney World's Incredible Summer but I have a feeling this party will stick around permanently (and in my opinion it DEFINITELY should!).