When we're not staying at a Disney Vacation Club Villa, you can almost always find us at the Art of Animation Resort. We love everything about the Art of Animation and think its the perfect resort to stay at if you have a family with little ones. Want to take a peek inside the Cars family suite? Let's take a look!
Cars Family Suite at Disney's Art of Animation Resort
Walking up to the resort lobby is sure to excite everyone in the family! The colors of the buildng are so vibrant and the details are absolutely amazing! Our daughter was so excited to see familiar faces on the building!
The lobby is filled with sketches from your favorite Disney movies and the entire check-in area is lit with a rainbow of lights! There are character interactions (we saw Rapunzel!) in the lobby throughout the day! Be sure to ask the cast member for more information when you're checking in!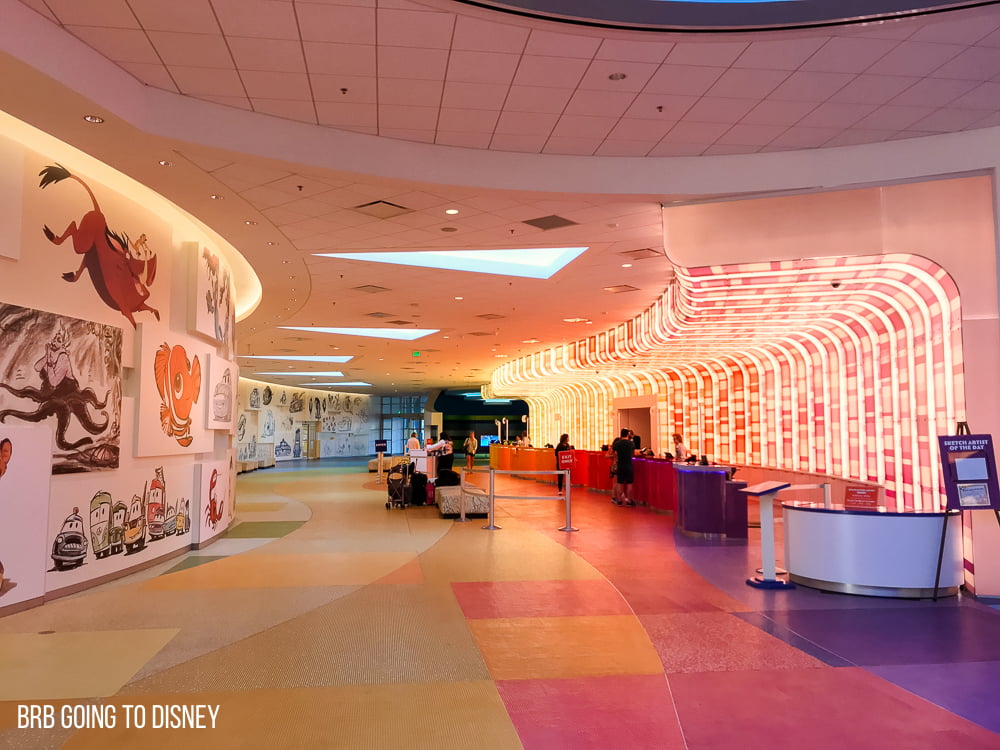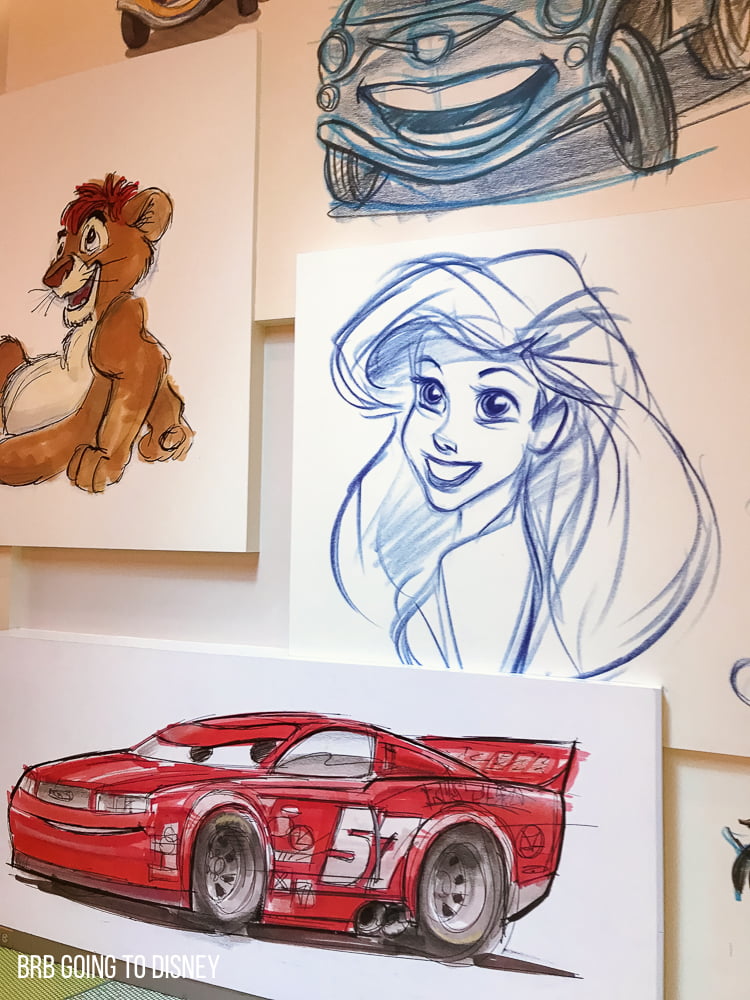 There is so MUCH to see when you're headed to your Cars themed family suite!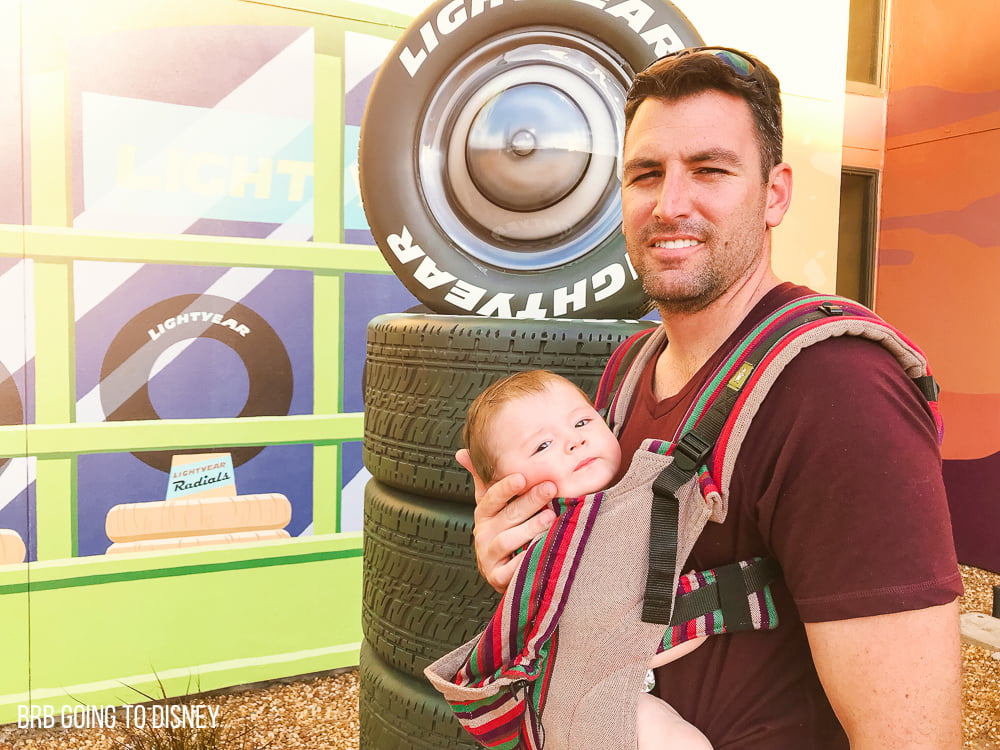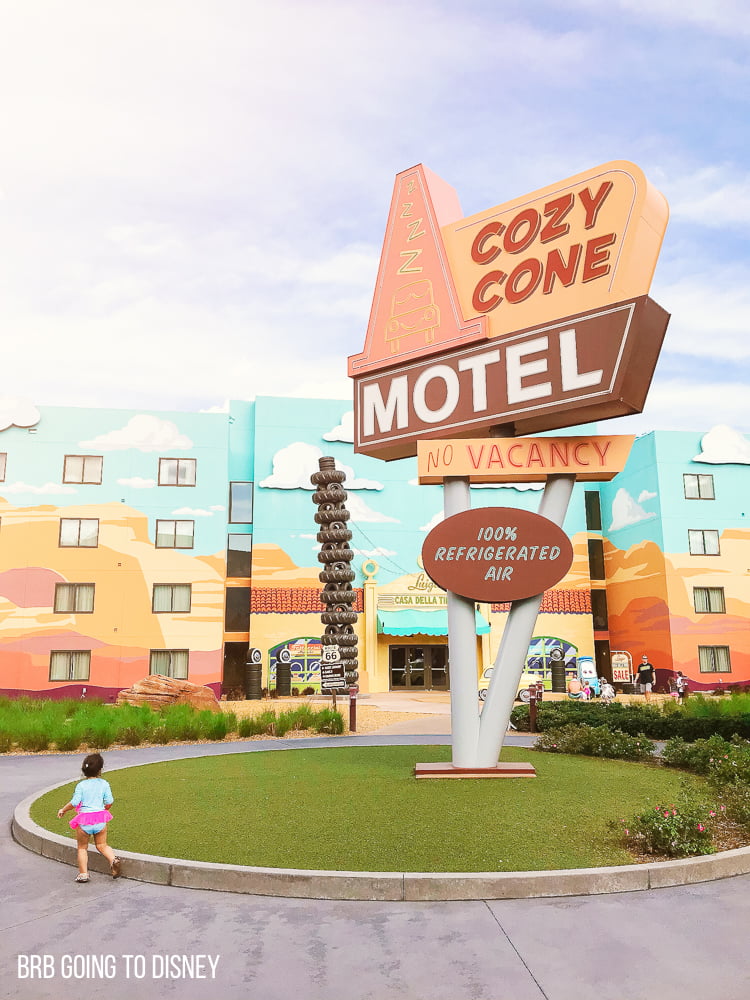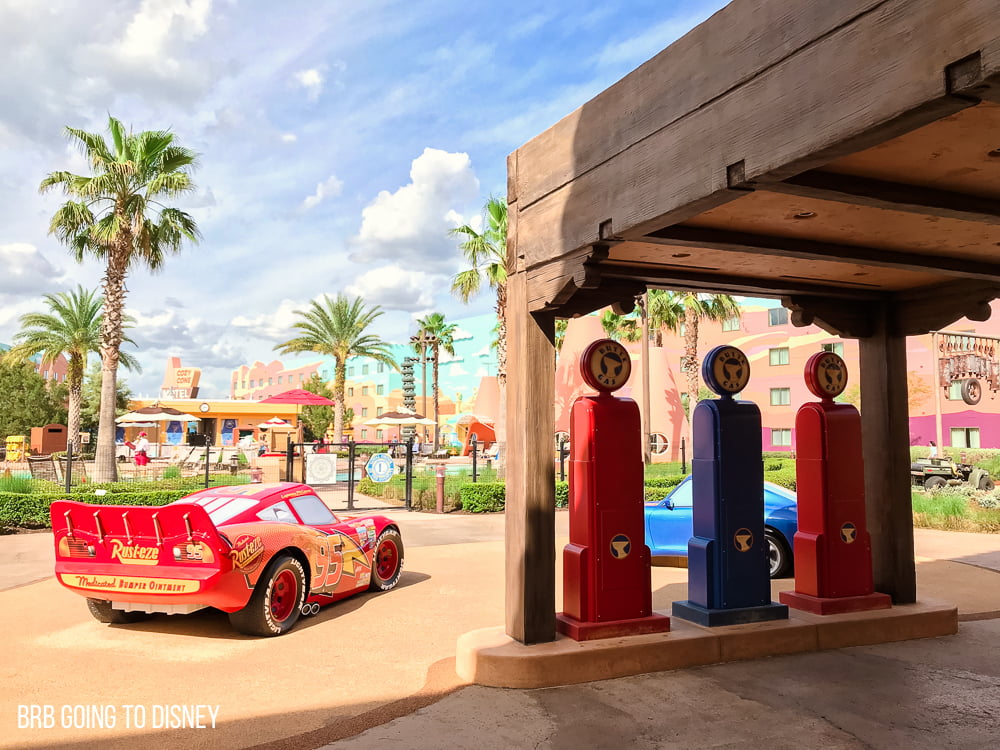 Once inside your room, you'll see that the fantastic theming continues! My favorite thing about these family suites is that they include a separate bedroom in addition to the sleeper sofa and the murphy bed. We let our toddler sleep in the bedroom so that she isn't disturbed by hall noise and we can still eat/shower/watch tv/etc. once she is asleep without worrying that we may disturb her!
The master bathroom has a walk-in shower and the second bathroom has a tub.
The view from our bedroom window shows one of the many walking paths within the resort (and thats Pop Century across the water — you can get here by bridge)! You also could rent surrey bikes or beach cruisers to explore too.
Two bathrooms makes it easier for everyone to get ready in the mornings. In both bathrooms, the sink area is separate from the toilet and shower/tub.
The living room area is open to the kitchenette and eating space. The couch pulls out into a full bed.
The eating area doubles as a sleeping space with a built-in murphy bed!
The kitchenette includes a microwave, mini fridge, sink, coffee maker and lots of paper plates, cups, and utensils.
The Cozy Cone pool is quite convenient to the Cars family suites (although the Big Blue pool is only an extra few minutes walk!). We really loved this pool! It was quiet and the cone cabanas provided plenty of shade for the baby. Laundry facilities are right off of the pool.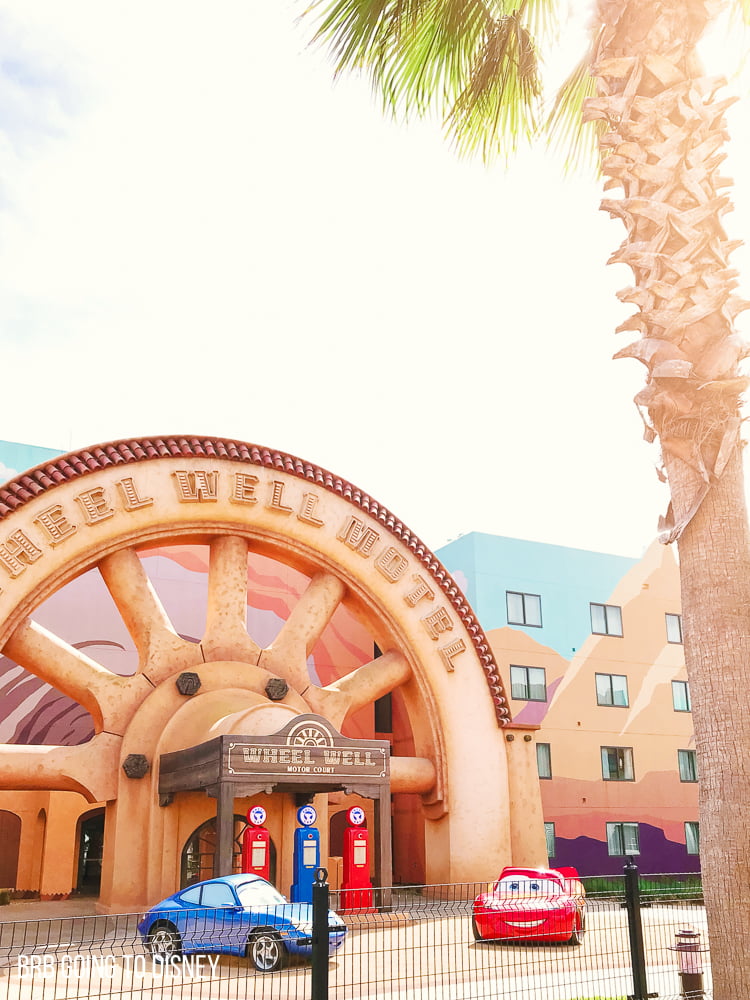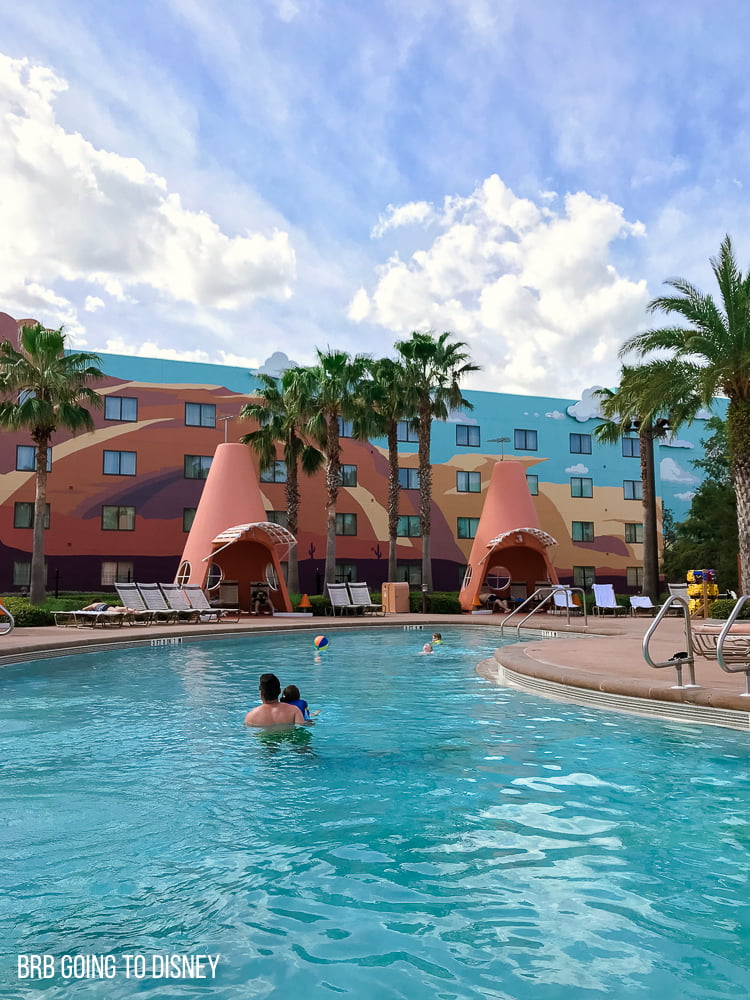 Be sure to explore outside after the sun sets or before the sun rises! Everything is lit up and so much fun to see! You really do feel like you've stepped into the movie!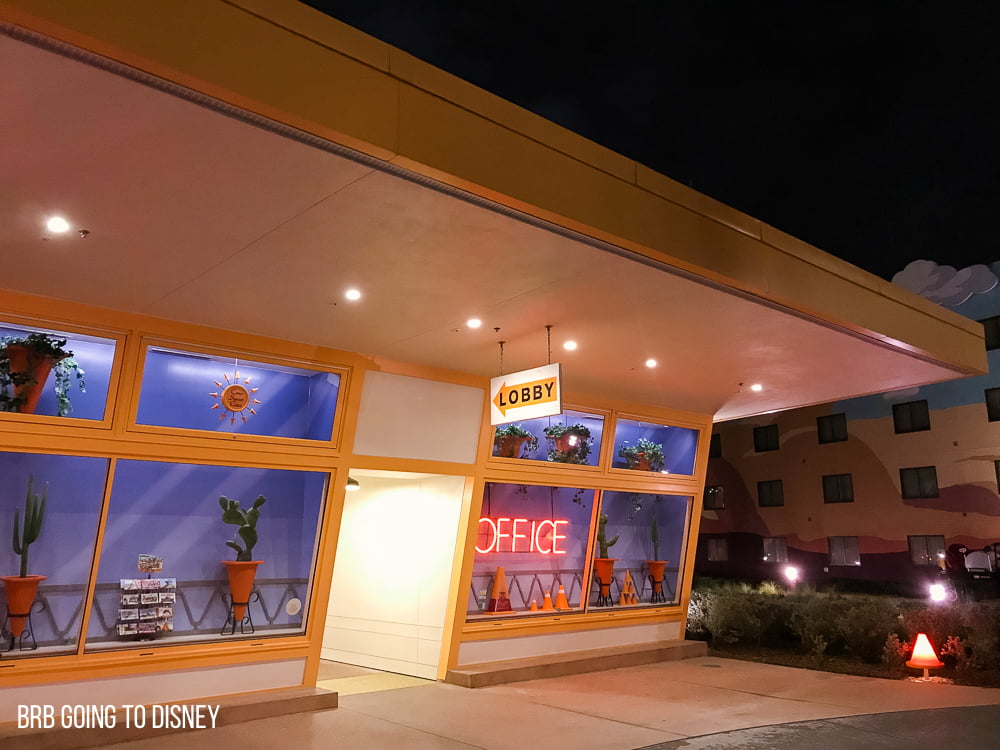 Have you stayed at the Art of Animation resort? We find it to be a fantastic choice for families and book here frequently!